eCommerce Search Is Broken... Really
Plus: Are You Getting The Most Out Of AI tools?, The Disconnect Between Marketers & Consumers, and Getting Inside Your Employees Heads—Literally
Shalom. It's almost October, and the busy holiday season is upon us. Here's out slate today:
The Latest: eCommerce industry not getting the most out of AI tools—but Amazon is

BX: The FutureBrand Index: What matters going into 2024

MX: The disconnect between marketers & consumers is real

UX: Search is broken… really

CX: Improving CX via the mobile phone experience

EX: Getting inside your employees heads—literally

DX: When it comes to conversions, organic traffic outperforms paid traffic
I will share the rest of The Human Touch matrix next week. Wanted to get some more research done and tighten it up a bit.
The Latest
The CIA is getting into the AI game—because China
So, the CIA, with all its secrets, wants to create its own generative AI model? Will this lead to a similar public good the internet? Doubt it. We already have Bard, ChatGPT, and more on the way.
Study: eCommerce industry not getting the most out of AI tools
A new report by Future Commerce found that while 91% of respondents in eCommerce are using AI in some capacity.
91% of eCommerce industry respondents are using AI for work

60% have seen a measurable increase in productivity due to AI

65% plan to increase their AI budget for 2024

80% are pleased with the results AI is delivering
Yes, AI can also improve search
However, the report also indicates that 61% of the current AI use cases are focused on written content creation, such as blogs and internal memos, suggesting that the industry is not fully utilizing AI's capabilities.
❝
AI is already changing how customers shop. Retailers may face risks in embracing this technology, but they'll face bigger risks if they don't.
Raj De Datta, CEO and co-founder, Bloomreach
AI offers much more than just content creation—it can enhance the entire online shopping experience. Failure to fully embrace AI's potential could put you at a competitive disadvantage.
Amazon Gives Reviews AI Boost
Amazon just introduced a new feature that uses AI-generated customer review highlights to enhance the shopping experience.
Last year, Amazon received nearly 1.5 billion reviews and ratings, making it the most valuable resource for shoppers. And now it's taking those AI-generated reviews to make it easier for customers to make decisions.
Remember the article above? How you can get the most out of AI? Look to Amazon as a great model of what's possible.
The FutureBrand Index: What matters in 2024
What: The FutureBrand Index 2023 just came out. I always look forward to big studies like this, because I'm curious as to where the gaps in the market and culture are. The big story this year? Brand purpose.
Obviously, AI continues to dominate the headlines in 2023. But AI is also contributing to a broader cultural narrative: uncertainty. And it's this "uncertainty" that's creating a "purpose void". And when there's "void" there's opportunity.
Purpose-Driven Branding: Customers are looking for brands to fill the "purpose void", and in a world where products are similar across the board, you can win on design and other intangibles like your company mission or purpose. But stating your purpose doesn't go far enough; you need to demonstrate it.

More Sustainable Business Models: Given all the options, the consumer's buying criteria has also shifted. People want more sustainability. Just look at Apple's announcement at its last big event. Ritual has also gone all-in. Consider a sustainability strategy, because it's here to stay.

Employee Well-being: Be recognized as a good employer. It affects so many areas of your business. That's all.

Ethical AI: As AI becomes more integrated into eCommerce, ethical considerations become more paramount (like data & privacy security).

More Premium, Innovation, & Authenticity. All this says "quality" to me. Though it's hard to define quality (Phaedrus tried using an entire novel), the trend is towards more of it.
The disconnect between marketers & consumers is real
A survey conducted by iHeartMedia and Malcolm Gladwell's Pushkin Industries shows a disconnect between what consumers and marketers value versus what they're aware of. While marketers know trends like NFTs and HBO's "Succession," many people still have never heard of them.
Marketers continue to rely too much on their own perspectives and biases, leading to campaigns that don't resonate with the target audience. It underscores the need for market-driven strategies that are closely aligned with consumer values and awareness levels.
Key Takeaway: Marketers should focus on real consumer data to avoid costly campaigns that miss the mark.
Story beats the sales pitch
This video is a great reminder of what really works in marketing. Sometimes we forget. Sometimes we're stubborn. Sometimes we just don't see what's obvious, like in the story above.
It's short and packed full on insights. From The Business Journal:
What: Nearly 70% of eCommerce customers start their shopping journey with a site's search bar, but many are often frustrated by irrelevant search results.
Why this matters: Search is very often the first interaction shoppers have with a your website—optimizing it is crucial. A poor search experience can lead to cart abandonment, increased customer acquisition costs, and lost sales and loyalty opportunities.
69% of consumers frequently encounter irrelevant search results while shopping, despite brands claiming their on-site search results are relevant (had to bold that part).

76% of consumers are more likely to make a purchase from sites with accurate search and useful filtering options.

Common missing elements in search functions include autocomplete, personalized search results, and alternative product recommendations.

To improve search functionality, maybe add results filters, allowing for misspellings, and hiding out-of-stock results, etc.
I wrote about this in a past newsletter, but want to bring it to your attention again, particularly before the holiday season. The search experience on your site matters—a lot. And in many cases, it's broken.
When it comes to health & wellness product packaging, simpler & minimalist is better
What: A series of experiments found that people are willing to pay up to 24.6% more for products with straightforward, minimalist designs.
Why it matters: Because simpler packaging conveys pure ingredients which translates to healthier product, in consumers' eyes.
Health Products Benefit Most: The effect is most significant for products that offer health benefits, like personal care items and healthy snacks.

For products that are tasty and indulgent (e.g., burgers, a bag of chips), a more complex design seems to work better.
What: Consumer research shows a strong preference for mobile interactions, especially via messaging, when engaging with brands.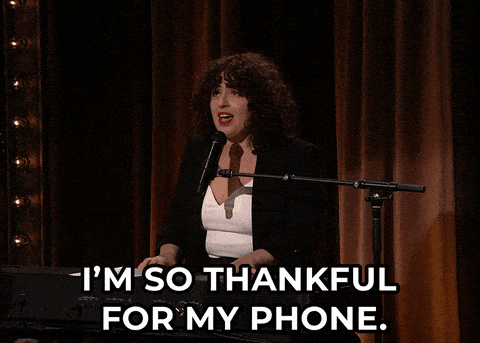 Why It Matters: With consumers so attached to their mobile devices, you have to engage them where they're most active. This is not just about acquisition but also about building long-term loyalty.
Convenience is King: 92% of customers would like to message a chatbot to check product availability before visiting a store.

Two-Way Channels: 89% of consumers want to initiate and reply to conversations with businesses via multiple mobile and social channels.

Not Either/Or, But Both: Enhancing digital customer experience doesn't negate the importance of in-store interactions; it complements them, creating a holistic customer experience.
Getting inside your employees heads—literally
What: Slalom, a global consulting firm, partnered with the Wharton Neuroscience Initiative to study brain activity in the workplace.
Why This Matters: The study aimed to understand how neuroscience can impact workplace culture, employee engagement, and team chemistry. This could revolutionize how we think about employee engagement and productivity.
Breaks Are a Big Deal: Taking just a 10-minute break between meetings can significantly reduce stress and boost creative thinking. So, let's stop glorifying back-to-back Zoom calls, shall we?

Watch Your Meeting Count: In a small pilot study published in 2021, Microsoft WorkLab reported that back-to-back meetings depress brain signals associated with joy and the motivation to work.

Work BFFs Think Alike: Employees who work closely together think and feel similarly about their workplace. You know that saying you become like the 5 people you hang around the most? Yeah.

Engagement Matters: If you're engaged, internal comms are more likely to resonate than your colleague who's not engaged.

Global vs. Local: Employees in local markets responded more positively to the company's tagline than those in global markets. We have to rethink how we connect with our global teams.
Summary: Shorten meetings to allow for breaks, and maybe mix in some meditation or a quick walk. Yes, step away from the computer (or laptop or tablet). Also, if you're a multinational company, start thinking about how to make your global team members feel more connected.
Pricing consultant Casey Brown with some tips on how to get the most bang for your buck — from your boss or your customers.
Study: Organic Traffic Outperforms Paid Traffic
What: A 2023 study by Shopify and Boston Consulting Group analyzed data from over 220,000 eCommerce stores to explain why organic traffic generally outperforms paid.
Why This Matters: Where your traffic comes from can be a game-changer when it comes to conversions. Organic—think word of mouth, organic search, and social—generally outperforms paid.
Organic vs. Paid: Don't put all your eggs in one basket; use both wisely.

Measure Your Channels: Where's your traffic coming from? Is it direct, referral, organic search, or that pricey paid search? Don't forget about email and social media.

Micro-Conversions: Little things like newsletter subscriptions can have a big impact on future sales.

Cohort Analysis: Group your customers and pay attention to metrics like average order value and lifetime value.
The main thing is, if a channel leads to more repeat sales, then emphasize that in your strategy.
Example: more email subscribers to your newsletter buy more often? Find a way to get more subscribers.
Enjoy the rest of your week. Until next time.